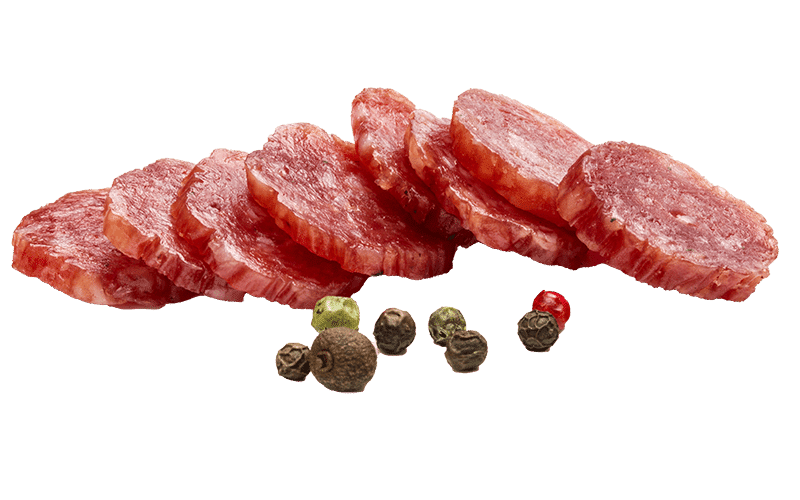 Protective casings
Perfect stuffing!
Take advantage of the solution based on the richness of alginates. Ready to use alginate gel makes ideal solution for highly efficient production of kabanos, sausages and frankfurters. Coextrusion technology allows for unbeatable production cost optimization compared to traditional methods using natural intestines as casings.
Our solutions in areas of protective casings are also solutions used as a remedy for salting out dried products. They are also agents which are applied on the surface of meat products to enhance baking effect.
Advantages our products
ready to use gel
innovative stuffing process optmization
great resistance properties
low dosing
high technological effectiveness
We offer
ready alginate casings in gel form
agents for spraying on the final product
coloring solution for natural intestines
Processes support
We provide a high standard of following services:
We invite you to contact with UNICO experienced specialists and traders.
We will be happy to answer all your questions.