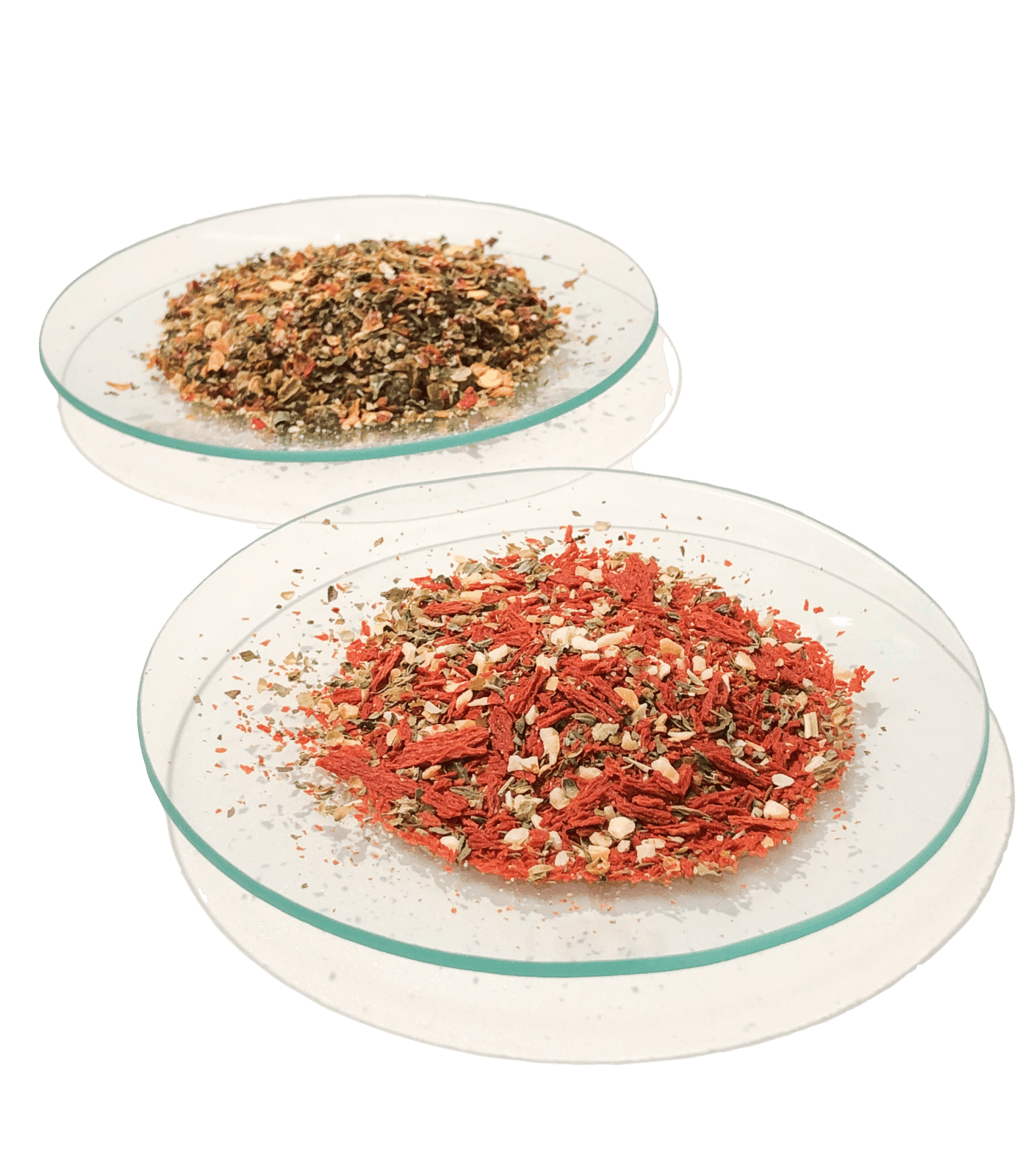 Flavor blends
We like to poke our nose in your dishes 😊…Our curiosity of combining flavors and aroma is surging, and our unconventional creativity has led to the fact that for many years, we are the topic of interest to our customers. It's You who stimulate our team to play the "Delicious game".
We create flavor blends that are custom made for individual market projects, satisfying the most exquisite taste palate of consumers. While looking for the right solutions, we often experiment with innovative ingredients, but unchangeably the five flavors remain the base of culinary experience.
Advantages of our products
wide pallet of flavor profiles
qualities of authentic flavors of world cuisine
various forms of blends: powder, pulp, paste, liquid
concentration tailored to the needs of production processes
We offer
Spice, herbs and dehydrated vegetables blends with different granulation
decorative toppings
flavor blends from around the world
flavor/spice blends with "low microbiology"
vegetable, herb and fruit pulps
flavor/spice blends tailored to individual needs of our customers.
Processes support
We provide a high standard of following services:
We invite you to contact with UNICO experienced specialists and traders.
We will be happy to answer all your questions.