In recent years, we have been eating less and less meat. According to Central Statistical Office (CSO) report, in 2019 average meat consumption per person fell by more than 2% compared to the previous year (Source:CSO). This is partly due to the growing trend of eating vegetarian and vegan food.
According to the IMAS Institute for Market and Opinion Research, based on a research from early 2021, the percentage of vegan food customers in Poland reaches 35% of Poles between age 18-74. Such products are very popular among young people – 18-24 years old. Women, working people, with high incomes and higher education are more likely to eat vegan food. But, there is also a large group of Polish consumers (61% of respondents) who do not eat or buy such foods. The study shows that the concept of vegan food is known among Poles; only 4% of respondents declared that they do not know it (pic. 1.) (Source: IMAS International).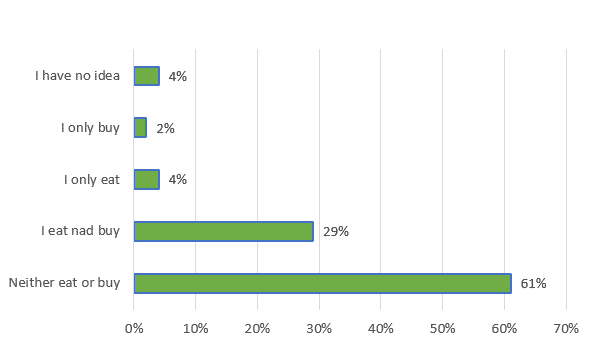 For few years now, the Polish market has seen an increase in the number of vegetarian and vegan products. Nielsen confirmed this trend in its research. The highest market values for these type of products were achieved by plant-based milks: PLN 253 million, ready meals such as vege burgers, falafels PLN 107 million and sandwich pastes PLN 81 million. Sales of these products increased significantly during the year (pic. 2) (source: Nielsen Connect ).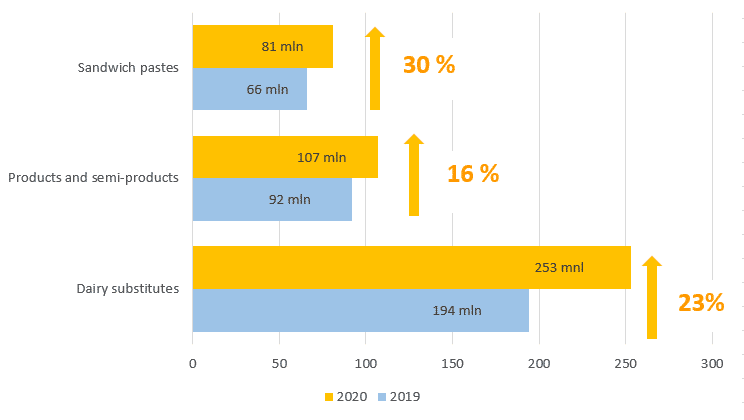 Why we are increasingly choosing to buy plant-based products (Source: Nielsen Connect, Food facts):
health care (plant-based products are lower in fat, particularly saturated fatty acids, than animal-based products),
care about animal well-being and the environment,
readily available, not only in specialised health food stores, but also in convenience stores, supermarkets and food discounts,
curiosity of discovering new tastes,
It is important to remember that not only vegans and vegetarians reach out for plant-based products. It's popularity is constantly growing and Poles are open to new products. This trend will be noticed in the increased production of vege products.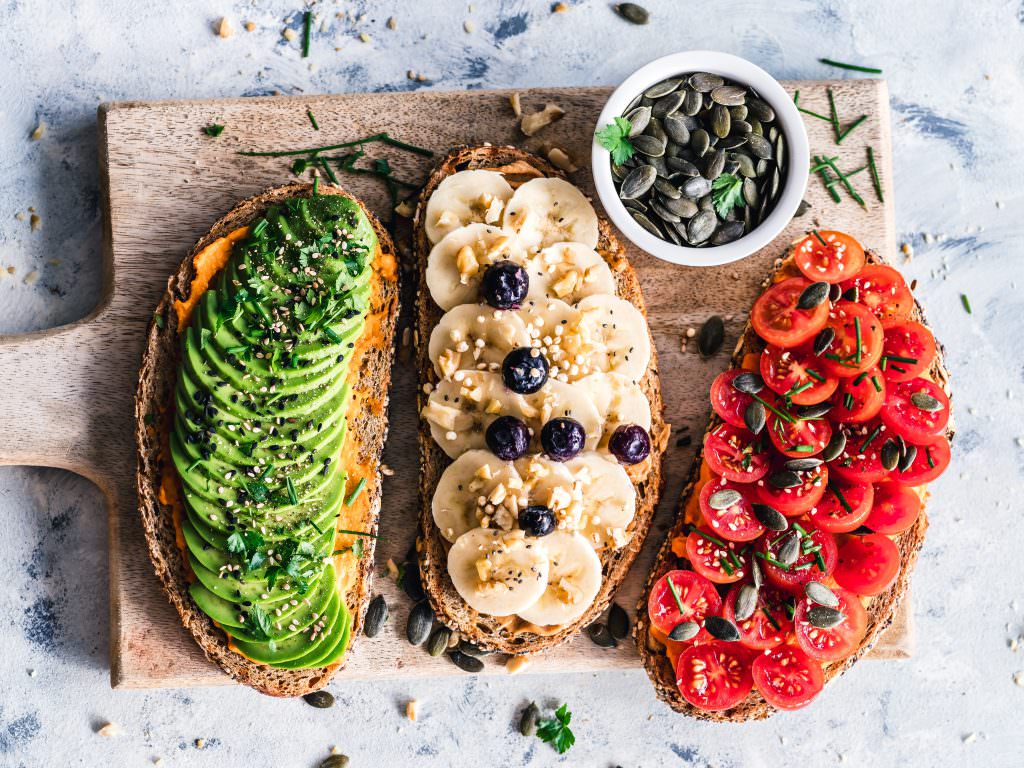 Source:CSO- Report "Agriculture 2019", Central Statistical Office July 6, 2020
IMAS International – http://imas.pl/blog/zywnosc-weganska-trafia-juz-do-ponad-1-3-polakow/
Source: Nielsen Connect – Nielsen study: vege worth millions – https://www.petrolnet.pl/badanie-nielsen-wege-warte-miliony/